NONPROFIT
Your social or corporate event helps to support North Bay charities. Julie Atwood Events provides pro bono event production, design, staffing, marketing, and consultation services to many local non-profits. Since 1998, JAE has helped generate more than an estimated 12 million dollars for local organizations serving the North Bay community. Julie is also an active volunteer at Valley of the Moon Childrens' Home, a 24/7 emergency shelter for abused and abandoned kids.
To learn more about some of the super organizations we support, visit:
DINING OUT FOR LIFE
Thursday, December 4th, 2014

Join me!! Once again, I'll be the Food for Thought Ambassador at two great restaurants:
LUNCH at MONTI'S
11-3
Monti's in Montgomery Village
Fabulous food, festive Cocktails!!!
Drop by for lunch or a snack!!
Start your holiday shopping and come to Monti's to get in the mood!this will be a great party, all day long!
Later…
DINNER & A SHOW!!
6-9:30
CENTRE du VIN at The Ledson Hotel
!!!Back by Popular Demand!!!!
Pianist Stephanie Ozer!!
Stephanie will play 3 sets, from 6:30-9:30
This is the place to be, but,
Tables are small, no groups larger than 6.
Cool Parisian café vibe, hot jazz!!
Make reservations NOW!
Eat, drink and be merry for this wonderful cause: providing nutritional support and services to Sonoma County residents.
I'll see you at Monti's for lunch, and
Centre du Vin for dinner and sexy music.
Dress up and join the fun–you'll be so
glad you did!
25% of your bill at Monti's and 50% of your bill at Ledson's
will be donated to Food For Thought.
For more information about Dining Out For Life, visit their website at
www.DiningOutForLife.com
---

HOT NIGHT IN HAVANA
Friday, September 6, 2013
---
For immediate release:
Julie Atwood Events to produce 2011 Sonoma Valley Harvest Wine Auction, the largest food & wine event in Sonoma County. Sonoma Wine Country Weekend, which includes private tours, fabulous luncheons & dinners, "Taste of Sonoma County" at MacMurray Ranch, and the Harvest Wine Auction, funds numerous non-profits in Sonoma County.
Sonoma Wine Country Weekend VIP KIckoff Party
Aug 30
---
Marin Sonoma Concours d'Elegance
The Chairman's Dinner • Friday, May 18, 2012
Ram's Gate Winery • Sonoma
---

Join Laguna de Santa Rosa Foundation to celebrate the harvest and toast their 25th Anniversary year! Sip and savor the bounty of local farmers, brewers and winemakers. Enjoy lively music and luxurious shopping in the gardens overlooking the Laguna. Details….
Sunday, September 13 • 3-7pm
Vine Hill House
3601 Vine Hill Road, Sebastopol
---
---
Vintage Holiday 2012
November 17th
A Benefit for Vintage House Senior Center

 
Rebecca Gosselin Photography
---
Sonoma County Children's Charities
Schulz Celebrity Golf Classic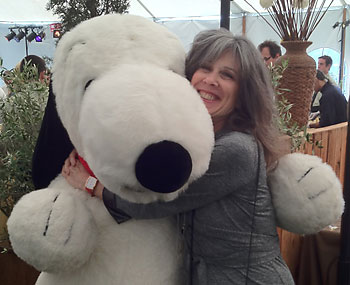 This is one of our favorite events.
---
Out in the Vineyard
Twilight Tea Dance • June 16, 2012


---
The Art of Eating was a benefit for the Bouverie Preserve of Audubon Canyon Ranch, which provides free science and environmental education to over 6,000 Bay Area school children every year. Julie Atwood Events produced & designed the event and coordinated food & wine pairings with more than 40 Bay Area chefs, vintners, brewers, and Artisan food purveyors. Lots of hard work, but worth it.